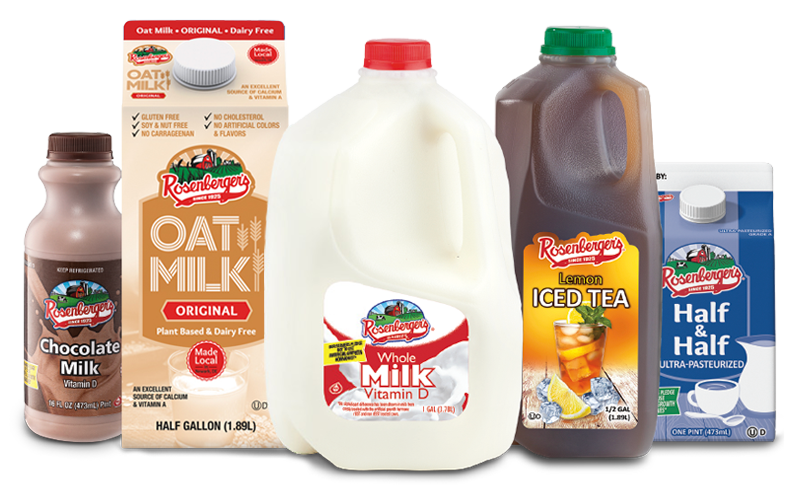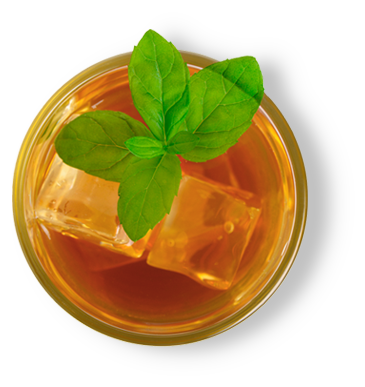 A Beloved and Trusted LOCAL Brand
For over 90 years, Rosenberger's has been a trusted local brand throughout Pennsylvania, New Jersey, and Delaware providing generations of families with nutritious dairy products and tasteful beverages.
Our delicious milk is sourced from local farms and free of artificial growth hormones

Our chocolate milk and iced teas are made with the same great tasting Rosenberger's flavor ingredients that have been known and loved for decades
An ongoing commitment to quality since 1925

Today, Rosenberger's milk and iced tea products are processed and packaged at various plants in the state of Pennsylvania
Plant-Based Milk Now Available!
July 18, 2022
We're excited for today's brand expansion into the growing plant based milk category with the launch of Rosenberger's Oat Milk and Rosenberger's Oat Creamer!
Product availability and locations may be subject to change.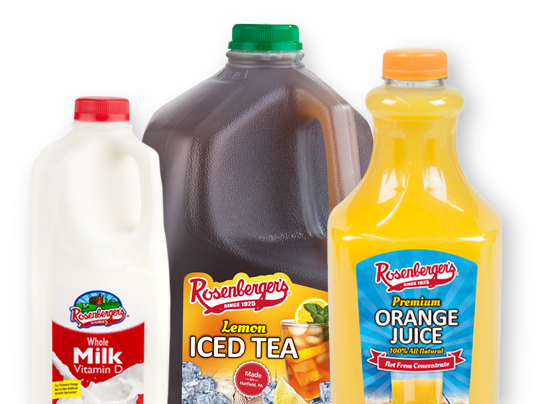 Join our mailing list to keep up to date with Rosenberger's